0 Comments On Bulletin
Dear Ex-Cadets

Manzoor Ahmed (3-102-Khaiber) expired on (Mar 19) at a Hospital in Bangkok, Thailand..
I have quoted the news below from an e-mail received of our ex-cadet Azad Shamsi [7-347]. Manzoor Ahmed Bhai [Shopon Bhai] was an ever smiling elder brother I personally came across. Always greeted with smile on his face and a Strong Hand Shake. Always He uttered "Assalamu Alaikum ANOWAR KEMON ACHO". I shall miss you Dear Monzoor Bhai.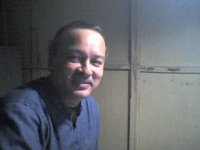 Anwarul Haque Tarik, 6/ 329